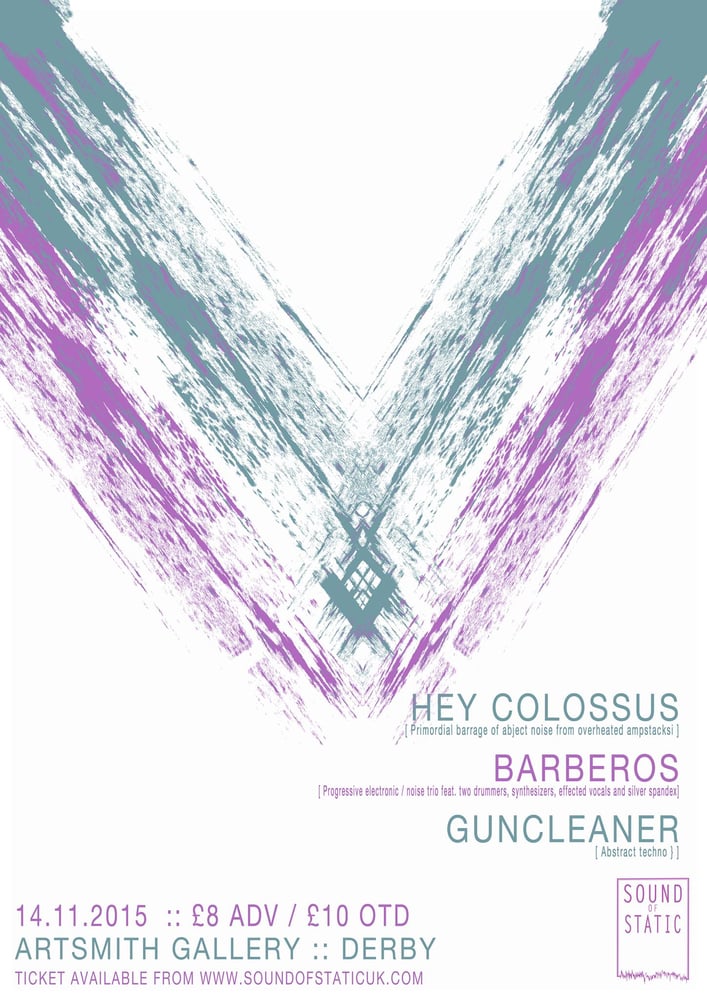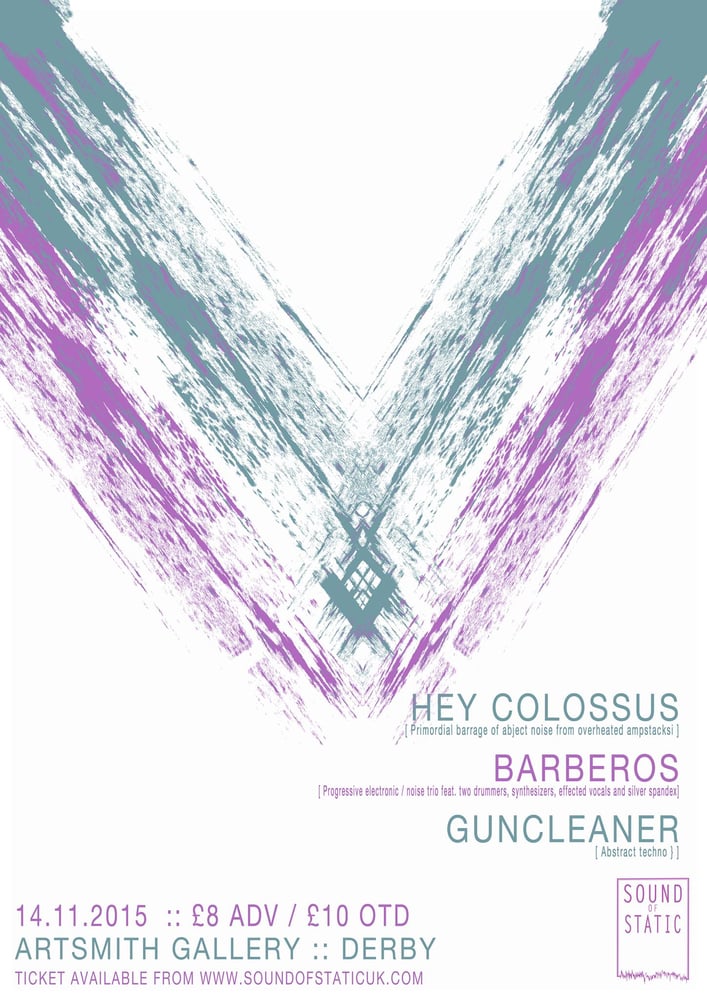 Sound of Static @ Artsmith presents :: Hey Colossus + Barberos + more (Eticket)
£8.00 / On Sale
14th November 2015 @ Artsmith, Derby
Hey Colossus - in a haze of demented riff science and booze-addled abandon, Hey Colossus have carved out a notable niche for themselves in the British underground's murkier quarters. They've dished out a formidable array of wax over the last decade, specialising in a primordial barrage of abject noise from overheated ampstacks. Their last opus, In Black And Gold, which saw their monstrous assault finely honed into an album as beguiling as it is bulldozing, ushers in a new incarnation of Hey Colossus. These unpretentious underworld overlords are blisteringly great live, a truly mind melting aural onslaught.
http://heycolossus.bandcamp.com/releases
Barberos - Fine young men with a fetish for full body silver spandex. A progressive electronic / noise trio from Liverpool, UK. They communicate their poly-rhythmic, tribal, math-jazz-core with their line up of two drummers, synthesizers and effected vocals.
http://www.barberos.org/
+
Our resident DJ Mark Cunliffe of Dandelion Radio will be spinning his usual blend of eclectic and weird tunes.
+
Visuals, artwork and more from Emma Blue and the Artsmith crew.
+
A fine selection of ales, wines and cheap spirit deals. We'll even have homemade cakes!
£8 (adv.) / £10 (otd.)